The AvaDent Difference:
Reduced Appointments. AvaDent can cut your patient's time in the dentist chair by more than half. The smile that's virtually you is easier than ever.
Exceptional Fit. AvaDent takes your patient's digital recoreds and creates your virtual denture right on the computer. Once the design is perfect it is precision milled for extreme accuracy and fit.
Permanent Digital Record. Only AvaDent Digital Dentures offers your patients the convenience and protection of a permanent record. Should your patient ever lose or damage your AvaDent, we can produce an exact duplicate using the records on file and deliver the new AvaDent to you.
More Bio-hygienic. Our patented process reduces the buildup of bacteria helping to eliminate sore spots and "denture breath".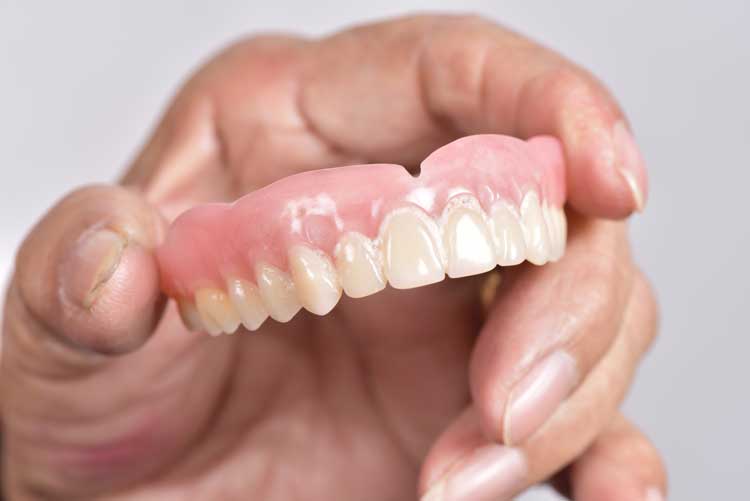 Appointment 1: Preliminary impressions are taken and sent to lab for custom trays.
Appointment 2: Final impressions are taken with custom trays and sent to lab for bite-rims and preliminary anterior setup.
Appointment 3: Bite-rims are supplied for try-ins. Establish CR and Vertical height. Materials sent back to lab for full set-up.
Appointment 4: Fully waxed-up try-in. Adjustments are made and sent to lab for final processing.
Appointment 5: Denture is delivered and equilibarated when necessary.
Appointment 1: Primary record taking appointment. Impressions, AMD and prescriptions are sent to the AvaDent Digital Fabrication Center.
Appointment 2: Final denture is delivered to the patient.